List of Wildlife Removal Services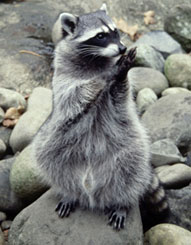 In South Carolina, control of nuisance wildlife and animal damage is the responsibility of the individual property owner. Often, nuisance wildlife problems can be eliminated by habitat modification, behavior modification, or a combination of the two. Simple solutions to common nuisance wildlife problems include feeding pets indoors, proper disposal of food scraps, and securing trash can lids. These measures serve to reduce food available to unwelcome wildlife and result in less human-animal conflict. Exclusion of offending wildlife by fencing or netting is also an effective technique to reduce wildlife damage. In many cases, however, the most effective solution involves the removal of the offending animal. Below is a list of individuals and businesses that provide assistance with wildlife control. Wildlife Control Operators (WCO's) are listed by counties in which they have agreed to operate. Also, by each individual's name is the wildlife species that they will provide assistance for. It is imperative to note that these individuals and companies are in the business of wildlife control, and like most businesses, do charge a fee for their services. The amount charged is negotiable between the customer and the WCO, and will often depend on the distance traveled, number of trips required, time expended, and/or number of animals removed.
Please be reminded that a depredation permit will be required for anyone trapping or shooting of nuisance wildlife during the closed season. Depredation permits may be obtained at no cost from any regional Wildlife Management Section or from a local Natural Resources Enforcement Officer. These permits are valid for 30 days, and are renewable if additional time is needed to alleviate the problem. Additional permits may be required when dealing with Federally-protected birds. A depredation permit is not required when capturing any nuisance furbearer or squirrel causing property damage within one-hundred yards of a home.
The List of Wildlife Control Operators is provided in the Adobe PDF file format. Adobe® Reader® is required to open the files and is available as a free download from the Adobe® Web site.