Game Zones 1 - 6
South Carolina is divided into six game zones, as defined by the map below.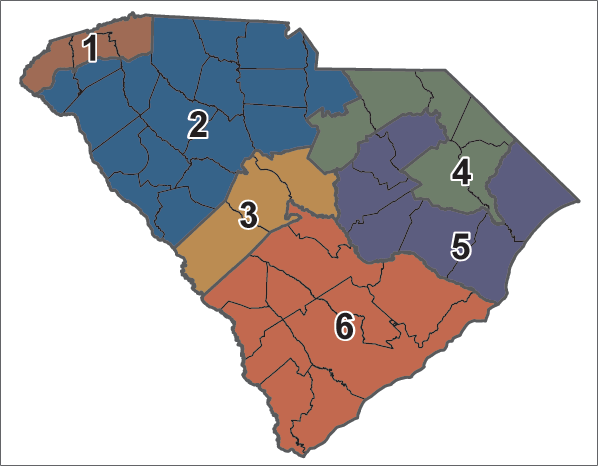 DNR sets and regulates the methods of harvest, bag limits and other requirements for hunting on Wildlife Management Areas (WMA) (Adobe PDF file) and for deer on private lands within game zones 1 & 2 . This area encompasses the upstate counties and includes the Mountain, Central and Western Piedmont hunt units.
The SC General Assembly establishes seasons, limits and methods for private land in all of the other game zones (3-6) which encompass the midlands and lower coastal counties. DNR regulates
WMA lands within these counties and is responsible for law enforcement statewide.
A SCDNR Game Zone map has been provided in the Adobe PDF file format. Adobe® Reader® is required to open the files and is available as a free download from the Adobe® Web site.

---