Mobility - Impaired Deer Hunts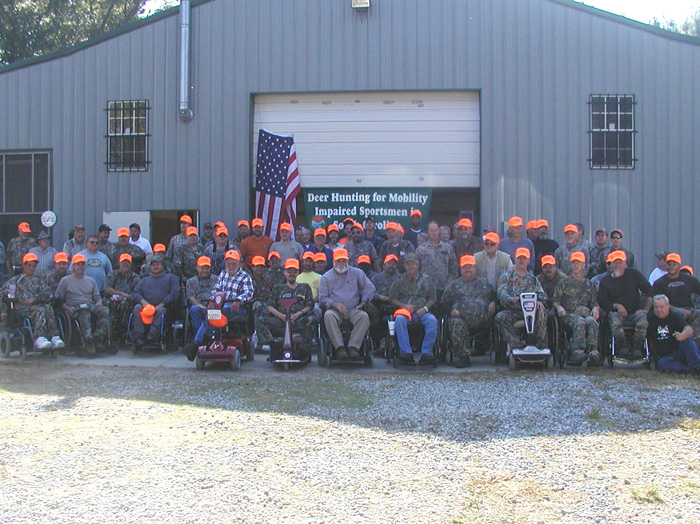 There are two special mobility impaired deer hunts that are co-sponsored by SCDNR in the Upstate of South Carolina during 2015.
Information about becoming a host site is available from the Union DNR Office at 124 Wildlife Drive, Union, S. C. 29379, telephone 864-427-5140. Dates for all DNR co-sponsored special hunts around the state will also be published in the DNR's Rules and Regulations brochure.
2015 Applications
Applicants please be sure to fill out and return the last page of the application which is the liability waiver form.
Savannah River Site (SRS) Mobility Hunt Information and Application
(Documents below are in Microsoft Word and PDF format.)

Questions about hunt applications can be sent to mooreg@dnr.sc.gov
Mobility Impaired Deer Hunts in South Carolina During 2015
NOTE:
Eligibility requirements for mobility impaired deer hunts at most but not all of these locations in South Carolina are as follows: Persons permanently confined to a wheelchair, persons permanently requiring the use of a mechanical aid (walker, braces, cane, etc.) to walk or persons with complete single or double leg amputations.
Date
Location
Sponsor
Call for Information
Oct. 16
Savannah River Nuclear Solutions Dept. of Energy
Aiken County
SRNC, NWTF Wheeling Sportsmen & U. S. Forest Service
SRNC - (803) 557-5293
Oct. 24-25
Tibwin Tract
Charleston County
U. S. Forest Service & SCDNR
USFS - (843) 336-2237
Oct. 23 - 24
1st Upstate Hunt Hunt - Cherokee, Spartanburg, Union counties
SCDNR & Private Landowners
SCDNR — 864-427-5140

Oct. 30 – 31
2nd Upstate Hunt
Laurens & Newberry counties
Private Landowners & SCDNR
SCDNR — 864-427-5140

---